Search results
Auro DRI Ear Drying Drops, 1 fl oz, 1 Ounce, $3.49
Auro DRI Ear Drying Drops, 1 fl oz Drug Facts Active ingredient - Purpose Isopropyl alcohol 95% in an anhydrous glycerin 5% base - Ear drying aid Use Dries water in the ears and relieves water-clogged ears after ■ swimming ■ showering ■ bathing ■ washing the hair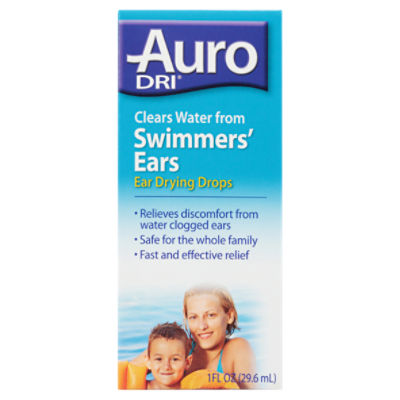 Auro DRI Ear Drying Drops, 1 fl oz, 1 Ounce
Open Product Description
Clinere Earwax Cleaners!, 10 count, 10 Each, $6.99
Clinere Earwax Cleaners!, 10 count What the Ear Process does: Our bodies produce earwax cerumen near the entrance to the ear canal in order to protect the inner ear from dust, debris and particulate. This wax is then migrated out of the ear canal by a body process. What Clinere® Ear Cleaners can do: Each ''Clinere® Ear Cleaner'' is an ''ear management tool.'' • Has a flexible scoop & fin end that helps remove wax and debris. • Helps provide relief from ear itching. • Helps exfoliate hard to reach dry-skin areas of the outer ear. Did You Know: • Earwax is produced near the entrance of the ear canal, known as the ''outer ear canal''. • The use of cotton swabs as an ear cleaner can smear wax and debris back into the ear. • Work environments that include ''dust & dirt'' can promote debris build up in our ears. • Sound protection foam ear plugs can push wax back into the ear. • The use of ear plug type ''in-ear'' hearing buds like those used with mobile listening devices can cause wax to be pushed back into the ear. • For hearing aid users; hearing aids fail 70% of the time due to earwax.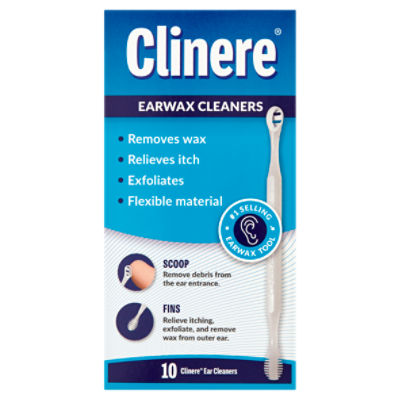 Clinere Earwax Cleaners!, 10 count, 10 Each
Open Product Description
Can't find what you're looking for?