Search results
Great Range Premium Ground Bison, 16 oz, 16 Ounce, $9.99
All natural*n* Minimally processed, no artificial ingredientsnnRaised without antibiotics, no added hormones**n**Federal regulations prohibit the use of hormones in bisonnnWhy our Bison?nWe are champions for bison producers. We are vertically integrated. We put food quality and safety first.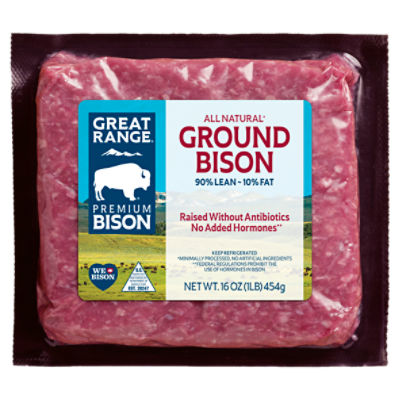 Great Range Premium Ground Bison, 16 oz, 16 Ounce
Open Product Description
Can't find what you're looking for?