Snacks
Chips, Pretzels, & Popcorn (2)
Search results
Biena Sea Salt Chickpea Snacks, 5 oz, 5 Ounce, $5.39
Biena Sea Salt Chickpea Snacks, 5 oz бg Plant Protein* 6g Fiber* *Per Serving Hi there! This is Poorvi, the founder of Biena and mom of two. At Biena - our mission is to make snacks that keep you healthy and happy. Our classic Sea Salt Chickpea Snacks are the perfectly crispy & crunchy snack to satisfy any craving. With plant-based protein and fiber, they also pack a nutritional punch. Enjoy! Poorvi Patodia Founder & CEO, Biena Snacks Made Better Per serving - Biena: 50 chickpeas; Potato Chips*: 15 chips Protein - Biena: 6g; Potato Chips*: 2g Fiber - Biena: 6g; Potato Chips*: 1g * Leading brand of potato chips, per 1oz serving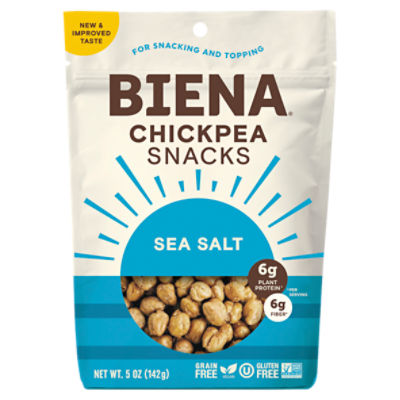 Plant Goodness
Gluten Free
No Added Sugar
Biena Sea Salt Chickpea Snacks, 5 oz, 5 Ounce
Open Product Description
Utz Country Store Stix Pretzels, 16 oz, 16 Ounce, $3.00
Let your memory take your back to another place and time. Remember as children, how you liked to visit the local Country Store? There you could buy pretzel sticks for a penny! Utz® has recreated that unique product with our Country Store Pretzel Stix.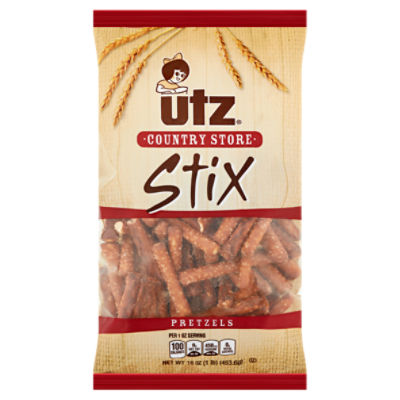 Vegan
No High Fructose Corn Syrup
Peanut Free
Utz Country Store Stix Pretzels, 16 oz, 16 Ounce
Open Product Description
Offer Valid: Dec 1st - Dec 8th
Can't find what you're looking for?