Search results
Nature's Bounty Ginkgo Biloba, Memory Support Supplement, 120mg, 100 Capsules, 100 Each, $11.49
Supports healthy brain function & circulation*nHelps support mental alertness*n*These statements have not been evaluated by the Food and Drug Administration. This product is not intended to diagnose, treat, cure or prevent any disease.nnNon-GMO, no artificial color, no artificial flavor, no artificial sweetener, no sugar, no milk, no lactose, no soy, no gluten, no wheat, no yeast, no fish, sodium free.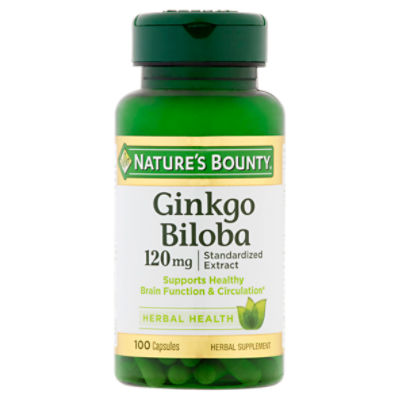 Nature's Bounty Ginkgo Biloba, Memory Support Supplement, 120mg, 100 Capsules, 100 Each
Open Product Description
Offer Valid: Dec 8th - Dec 15th
Can't find what you're looking for?