Download The Fresh Grocer App for Easy Saving & Shopping!
With The Fresh Grocer app, you can shop and order groceries easier than ever. Discover new items and savings from the weekly circular and digital coupons just for you. Search, scan, save lists, shop recipe ingredients, and add notes to specific items. Use your shopping cart as an in-store checklist sorted by aisle to help you navigate the store. Or simply schedule your order for pick-up or delivery. Download The Fresh Grocer app today!
We've updated our app with some great new features!
On May 31, 2023, An Update Will Become Available For The New Version Of The App. Make Sure To Update To The Latest Version And Log Into Your Account To Access All The Great Features.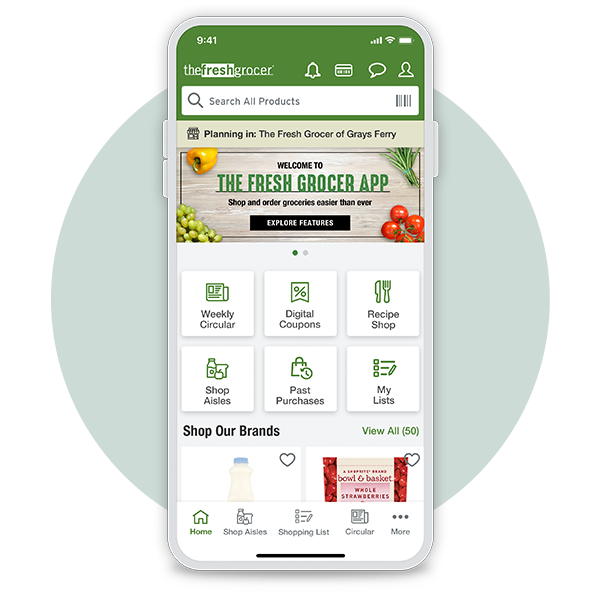 Navigation Menu
We've redesigned the look and feel of our app so you can easily access all of the great features from the home screen.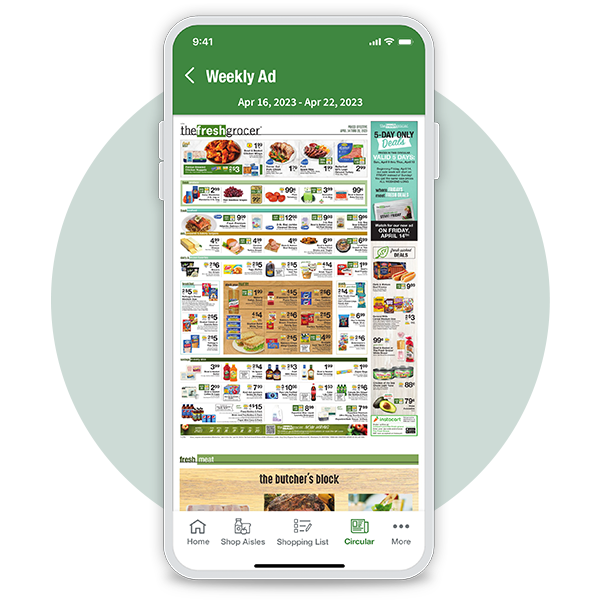 Weekly Circular
Browse the Weekly Circular with ease. Pinch and zoom to expand the pages or click on an item to view sale details and add items to your cart or list.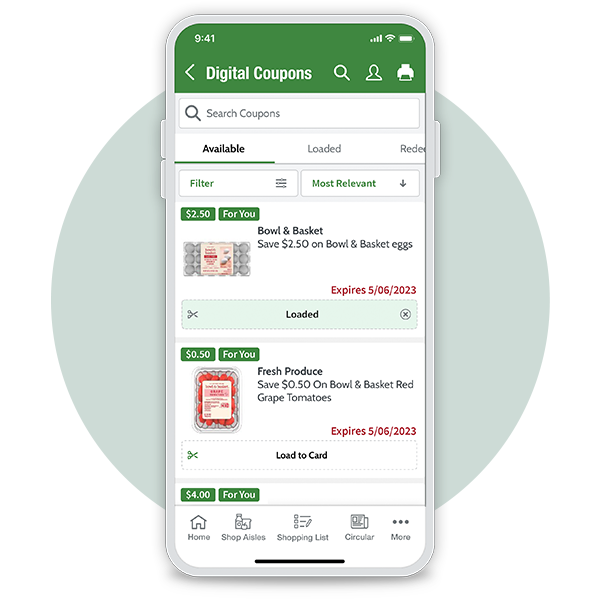 Digital Coupons
Clip Digital Coupons as you shop or go to our Digital Coupon Center to view all savings.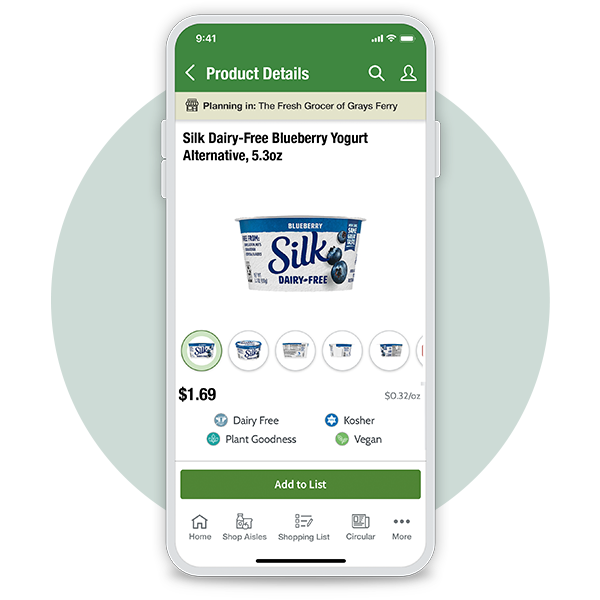 Dietary & Lifestyle Guides
Nutritional guides on products to help make choices based on your needs and goals.