Tricks & Sweet Treats
Tis the season for spooky spells, pumpkin patches and creative costumes!
Halloween is almost here and we're ready to indulge in all the food and all the fun. Go beyond candy celebrations, and grab your little ghouls and goblins to try out these family-friendly, spooktacular, sweet treats! We're not playing a trick on you, these are all super simple to make – we promise.
Parent pro tip: Our reusable shopping bags are great for trick-or-treating!
It's scary how simple and delicious these festive cookies are. Package them individually to use for a dessert table or party favor.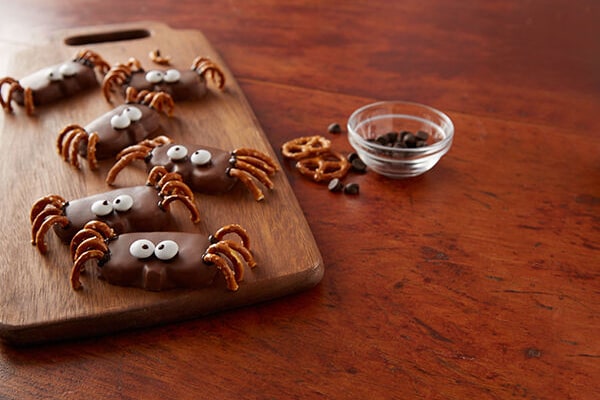 REESE'S Peanut Butter Pumpkin Spider
Turn your REESE's Peanut Butter Pumpkins into creepy, yet tasty, crawlers.
Trick-or-treat, time to enjoy something sweet! Enjoy an extra special surprise with every bite of these brownies.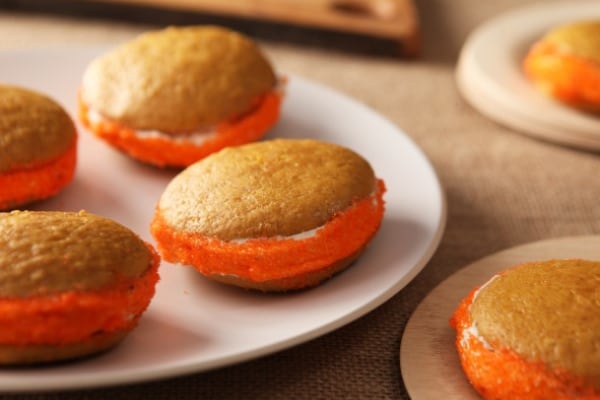 There is no flavor that screams Halloween quite like pumpkin spice and these whoopie pies are a delicious way to incorporate it into your holiday celebrations.


Giving these recipes a try? Be sure to tag us on Facebook and Instagram @TheFreshGrocer!