Search results
Amy's Cheese Pizza, 13 oz, 13 Ounce, $9.99
Here is something for those who want the classic cheese pizza beloved by kids of all ages or who prefer to add their own favorite toppings. The light, tender crust made from organic wheat flour and extra virgin olive oil is prebaked and covered with just the right amount of slowly simmered savory pizza sauce made from vine-ripened organic tomatoes with authentic Italian herbs and spices, then topped with grated mozzarella cheese. You can't miss when you serve this to family and friends.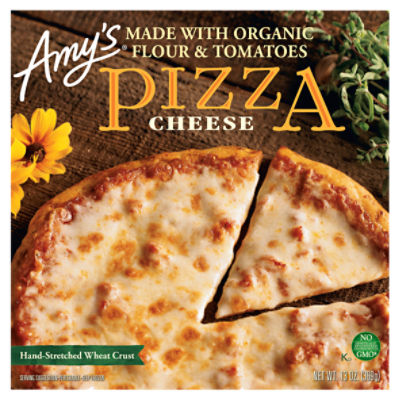 Organic
No High Fructose Corn Syrup
Kosher
Amy's Cheese Pizza, 13 oz, 13 Ounce
Open Product Description
Can't find what you're looking for?