Search results
Annie's Homegrown Swirly Strawberry Fruit Tape, 6 count, 4.5 oz, 4.5 Ounce, $5.29
Made with Goodness!n✓ Made with real fruit juice*n✓ No artificial flavors or synthetic colorsn✓ No high-fructose corn syrupn*These fruit flavored snacks are made with organic pear juice concentrate, raspberry and strawberry puree. See below for a complete list of ingredients. They are not intended to replace fruit or vegetables in the diet.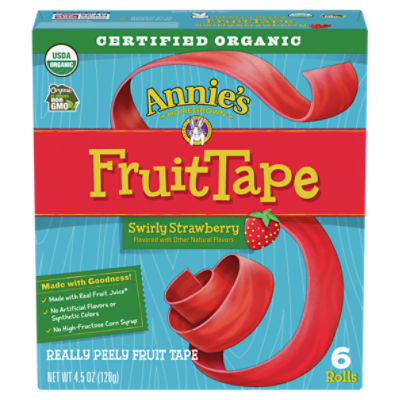 Gluten Free
No Artificial Ingredients
Annie's Homegrown Swirly Strawberry Fruit Tape, 6 count, 4.5 oz, 4.5 Ounce
Open Product Description
Can't find what you're looking for?