Search results
NEUTROGENA Clear Face Liquid Lotion Sunscreen SPF 0, 3 Fluid ounce, $11.99
Enjoy the sun breakout-free. This Broad Spectrum SPF 30 sunscreen features a lightweight, oil-free formula that won't cause breakouts or clog pores.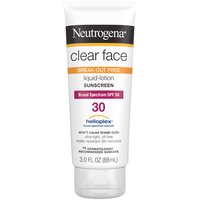 NEUTROGENA Clear Face Liquid Lotion Sunscreen SPF 0, 3 Fluid ounce
Open product description
NEUTROGENA Ultra Sheer Dry-Touch Sunscreen SPF 45, 6 Fluid ounce, $15.99
Help shield your skin from damaging sunrays. This fast-absorbing Broad Spectrum SPF 45 sunscreen provides superior sun protection in an ultra-light, non-oily formula.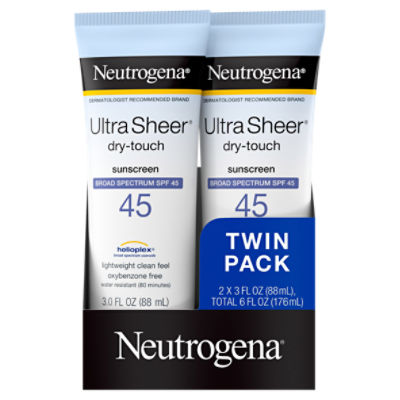 NEUTROGENA Ultra Sheer Dry-Touch Sunscreen SPF 45, 6 Fluid ounce
Open product description