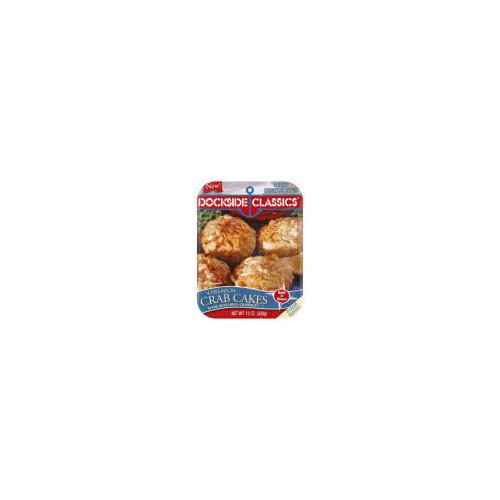 Dockside Classics Crab Cakes, 12 Ounce
Description
Made with real crabmeat.
Ingredients
Crab Meat, Crab Surimi (Alaskan Pollock and or Whiting, Water, Cornstarch, Soybean Oil, Natural & Artificial Flavors, Salt Potassium Carbonate, Sodium Polyphosphate, Monosodium Glutamate), Mayonnaise (Vegetable Oil, Egg Yolk, Vinegar, Corn Syrup, Water, Salt, Spices, Calcium Disodium EDTA), Bread Crumbs (Bleached Wheat Flour, Yeast, Sugar, Soybean Oil, Salt, Calcium Carbonate, Calcium Propionate), Wheat Flour, Celery, Onions, Peppers, Milk, Butter, Salt, Margarine, Tomato Paste, Egg Whites, Xanthium Gum, Assorted Seasonings. Cocktail Sauce & Dip: Tomato Puree (Tomato Paste, Water), Distilled White Vinegar, High Fructose Corn Syrup, Horseradish, Salt, Soybean Oil, Sodium Benzoate and Potassium Sorbate (Preservatives), Dehydrated Onions, Ascorbic Acid (Vitamin C), Natural Flavoring, Spices, Onion Powder, Garlic Powder.
Product Number: 00045425165446
Description
Made with real crabmeat.
Product Number: 00045425165446