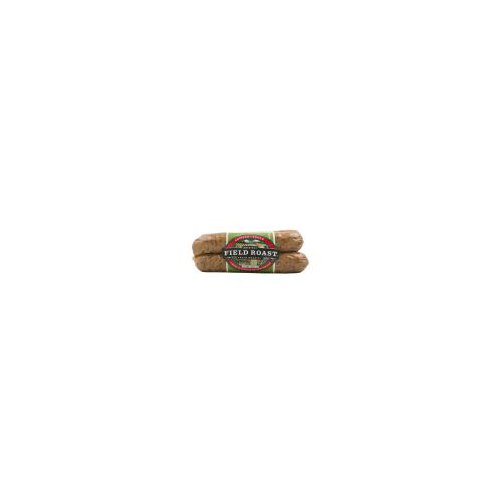 Field Roast Grain Meat Sausages-Smoked Apple Sage, 12.95 Ounce
Sale Information
On Sale!
Sales price valid from 6/26/2022 until 7/2/2022
Description
A unique combination of sweet granny smith apples, savory Yukon Gold potatoes and pungent rubbed sage and ginger.Ingredients: Filtered water,vital wheat gluten, expellerpressed safflower oil, no
Ingredients
Filtered water, vital wheat gluten, expeller, pressed safflower oil, non-sulphered dried apples, Yukon gold potatoes, naturally flavored yeast extract, onions powder, barley malt, garlic. Natural hickory smoke flavour with torula yeast, sea salt, spices and rubbed sage
Product Number: 00638031612178
Sale Information
On Sale!
Sales price valid from 6/26/2022 until 7/2/2022
Description
A unique combination of sweet granny smith apples, savory Yukon Gold potatoes and pungent rubbed sage and ginger.Ingredients: Filtered water,vital wheat gluten, expellerpressed safflower oil, no
Product Number: 00638031612178
Ingredients
Filtered water, vital wheat gluten, expeller, pressed safflower oil, non-sulphered dried apples, Yukon gold potatoes, naturally flavored yeast extract, onions powder, barley malt, garlic. Natural hickory smoke flavour with torula yeast, sea salt, spices and rubbed sage
Product Number: 00638031612178