Search results
Meal Mart Beef Patties, 16 count, 48 oz, 32 oz, 32 Ounce, $25.99
Made with the perfect top secret blend of only the highest quality cuts of meat, these burgers are the star of the show. Grill them outdoors or broil them inside. Grab your favorite buns and load them up with some toppings, or add nothing, it's that good!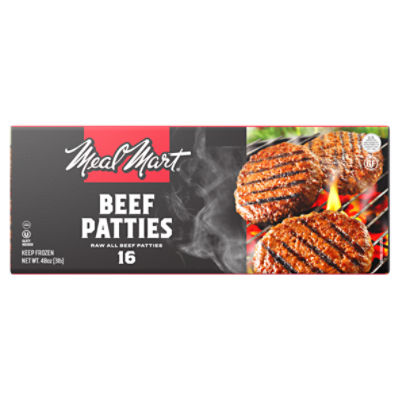 Gluten Free
Keto Friendly
Low FODMAP
Meal Mart Beef Patties, 16 count, 48 oz, 32 oz, 32 Ounce
Open Product Description
Can't find what you're looking for?