Search results
Badia Black Pepper Grinder, 2.25 oz, 2.5 Ounce, $2.79
Badia's Black Pepper Grinder will perfectly ground black pepper and will add a fragrant flavor to your dishes.nnBadia Spices manufactures, packages, distributes, a wide array of products for the everyday cooking needs, from spices, herbs, seasoning blends, teas, side dishes, olive oils, and more. Badia is committed to offering the highest quality at the best price.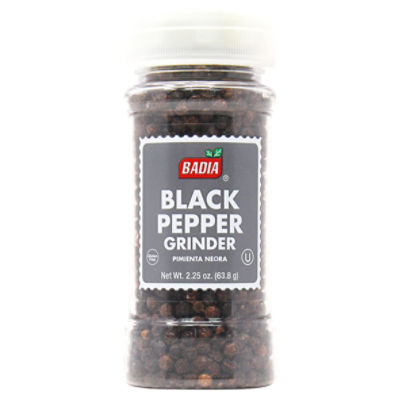 Badia Black Pepper Grinder, 2.25 oz, 2.5 Ounce
Open Product Description
Offer Valid: Dec 3rd - Dec 10th
Can't find what you're looking for?